About Exchange Programs:
· Exchange programs are non-degree programs in which no degree is conferred on the students at the end of the program. However, a report containing the status of the courses taken by the student during his/her stay at the host institution will be delivered to the home institution. Students should consult the education office of their departments in advance to ensure that the credits of the courses they intend to take at the host institution will be transferrable to Sharif as their required/optional courses. According to the regulations of SUT, recently ratified by the Vice-Presidency for Education and Graduate Studies, the grades of courses taken in international exchange programs will be inserted as CR  (pass) and NR (fail) in the transcript of the students.
· Exchange programs may take one semester to two semesters.
· Exchange programs are available for all degrees programs at BSc, MSc, and PhD level.
· There are two kinds of exchange programs; educational and research exchange programs. In the latter, the student is expected to spend the period of his/her stay at a lab in the host institution or work on an ongoing research project at the host institution. In the former, the student is expected to pass several courses at the host institution. For both programs, the student would have a supervisor at the host institution monitoring his/her educational/research activities.
· During their stay, exchange students should observe all rules and regulations of the host institution.
· The host institution will examine the applications of the students (usually submitted through the international affairs office) to decide whether the applicant may be accepted for the exchange program. Different universities have slightly different deadlines for the applications and also different mechanisms of submitting them. The details of these will be announced in this page.
· Tuition fees are waived for exchange programs. However, living expenses, travel and accommodation costs should be paid by the students. In some exceptional cases, the host university will provide accommodation free of charge.
· Applicants for exchange programs have to take into account their military service status, since there are some limitations for students with educational exemption to exit the country for the whole period of the exchange program. Of course, female students and male students who have obtained permanent exemption would have no problem in this regard.
· Students who want to (or for different personal reasons have to) spend a semester at an international university can take advantage of these exchange programs. The philosophy behind exchange programs is consolidation of cultural relations and exploring the opportunities of other universities. Exchange programs between universities are usually done mutually, namely for each student going from the home institution to the host institution, a student would come from the host institution to the home institution.
Currently, Sharif University of Technology has student exchange agreements with following universities:
ITMO University (Russia)/ National Chiao Tung University (NCTU), Taiwan (Electrical Engineering)/Kazan Federal University (KFU), Russia/Saint Petersburg University (Russia)/Saint Petersburgh Poltechnic University (Russia)/Pohang University of Science and Technology, POSTECH (South Korea)/OSAKA University (Japan)/Waseda University (Japan), currently deactivated/IITB (India)/IITD (India), in progress/INSTITUTO SUPERIOR TÉCNICO (Portugal)/Koç University, Turkey (Math, Physics, Electrical Eng.)/Boğaziçi University (Turkey)/Bilkent University (Turkey)/Gebze University (Turkey)/Alanya Alaaddin Keykubat University (Turkey)/Daffodil International University, DIU (Bangladesh)
Pathway to Student Exchange Programs, Guideline (in Persian)
Read the experience of a SUT student who participated at SUT-Bilkent Exchange Program (in Persian)
Should you have any inquiry, please do not hesitate to contact us: ia_st@sharif.edu/ +982166164780 (ext. 3) (Mr. Kazemi).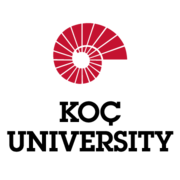 Koc University, Turkey
Call for Application for Spring 2020 Semester
Nomination Deadline: October 23, 2019
Application Deadline: November 1, 2019
Term Dates: Spring: January 27 – May 20, 2020
Fields:  1. undergraduate programs: Mathematics, Physics, Electronics and Electrical Engineering
2.  Master programs: Physics Mathematics, Electronics and Electrical Engineering
3. PhD Programs: Mathematics, Physics, Electronics and Electrical Engineering
Quota for SUT: 10 undergrad and 10 grad students
Tuition fee: waived
How to nominate: 1. Send the following information and documents to ia_st@sharif.edu no longer than October 23, 2019;
Name and Surname, Field, Level, contact information (email address and cell phone number)
the confirmation letter of your supervisor and the deputy-head for education or graduate studies of  your department (whichever applicable).
your most up-to-date transcript
your English proficiency certificate (TOEFL iBT 80 or its equivalent): in case you do not have any valid certificate, please give us a call.
2. Upon receiving your information, we will officially announce your name to Koc University.
3. The applicant will receive an email from Koc University containing the information to finalize his/her application.
The final results will be announced by the end of November, 2019.
SUPPORTING DOCUMENTS & RESOURCES
---
Following the signed MoU between Sharif University of Technology and Pohang University of Science and Technology (POSTECH), Korea, we are happy to announce Sharif-POSTECH Student Exchange Program.
Call for 2020 Spring semester (FEB-JUN)
Remarks:
All tuition fees are waived but living expenses should be paid by the students which are about 1500 USD.
Eligibility: Undergraduate or graduate students nominated by the international affairs office of SUT
Requirements
1) CGPA (Cumulative Grade Point Average) of 'B' or above
2) English Proficiency*: TOEFL iBT 79, IELTS (Ac) 6.0, or above (for non-native English speakers only)
It may be substituted with equivalent proof documents approved by an exchange coordinator at home university (ex. certificate, letter, test score sheet, etc.)
Nomination Period: September 1~15, 2019
How to Nominate
Applicants should send the following information to ia_st@sharif.edu no longer than Wednesday, September 11, 2019:
Name/Department/Year of Study/Major/Date of Birth/Email/Phone Number (Mobile)/Type of Exchange (research, education, or research and education)/POSTECH host department/Advising Professor at POSTECH (only for research exchange)/Current CGPA/English Proficiency Score/The Confirmation Letter of the supervisor, the departmental deputy-head for education/graduate studies and the university's dean of education/graduate studies
Afterward, the applicants should refer to http://international.postech.ac.kr/inbound-programs/apply-inbound-programs/ and finalize their application no longer than October 1, 2019
Supporting Documents to Prepare
1) Transcript of Academic Records in English
2) Official Score of English Proficiency (for non-native English speakers only)
3) One Recommendation Letter from Home University Supervisor
4) Copy of Passport
5) Letter of Support (for research exchange only)
8. How to Submit the Application Documents
All supporting documents in PDF should be uploaded on the online application system. After completing the online application process, nominees should print out the completed application form, sign on it and submit the signed application to Mr. Alireza Kazemi (International Affairs Office). Then, the endorsed application form (PDF) will be sent to POSTECH International Relations by SUT's International Affairs Office
Research exchange students (Type: C+R & R) are required to contact a POSTECH professor and get approval for research projects before applying. Letter of approval from the advising professor must be attached on the online application form
Outcome Announcement: by the end of October, 2019
The quota of SUT for this exchange program: two students
All information about the program can be found in the files attached below:
2020 Spring Exchange Program Fact Sheet
2020 Spring Exchange Program Guideline
---
Bilkent University, Turkey; Call for Exchange Students for Fall 2019

Deadline: May 15, 2019
Candidates should send the following information to ia_st@sharif.edu no longer than 12 May.
Name:
Surname:
Date of birth:
Department:
E-mail:
Study cycle:
They candidates are also required to email the scanned version of the confirmation letters of their supervisor and the departmental's deputy head for education/graduate studies.
Afterward, they have to submit their application through  http://www.bilkent.edu.tr/bilkent/academic/exchange/erasmus.html (no longer than May 30, 2019)
the portal for online application will be open from 1 March 2019 to 30 May 2019, so the nominated students should submit their online applications within these dates.
Tuition fees are waived during this exchange program and Bilkent university will provide free on-campus accommodation for exchange students (for more infomration see here). However, students have to pay for living expenses, travel costs, and health care insurance, the details of which can be found in the Fact Sheet.
the quota of SUT for this exchange program is four students.
This exchange program is for all levels (BSc, MSc, and Ph.D.)
See also: student experiences
It is worth mentioning that Bilkent University is ranked 421st in the world in 2018 according to QS. Further, its Materials Science Department, Electrical Engineering Department, Mechanical Engineering Department, and Physics Department are ranked 150th, 251st, 300th, and 300th, respectively.
---
Indian Institute of Technology Bombay (IITB)
Ranked 1st in India and 162nd in the world (QS 2019)
Quota: 2 students per year (4 students per semester)

Tuition fees: waived

Accommodation: Free on-campus accommodation

Type: Research and/or Course-Taking Exchange
Requirements:

Undergraduate students: final or pre-final year
Graduate students:enrolled at SUT for at least one semester

Application Process: Applicants should submit their documents (including their CV, latest-updated transcript, and approval letter from their department's deputy-head for education/graduate studies) to SUT's IA office, no later than 4 months before the start of the next semester . The office will examine the applications and send them to IITD directly. The final result will be announced 2 months before the start of the semester.
---
Fields and levels: All fields and all levels
Quota: 2 students per year
Tuition Fees: Waived
Considerations: prior to the exchange period, participating students must have two (2) complete semesters at their Home University if they are bachelor students and one (1) complete semester for master and doctoral students
---
Saint Petersburg University, Saint Petersburg, Russia
Tuition Fees: waived for SUT students
Duration of the Program: one semester or two semesters
Quota for SUT: two students for each academic year
---
ITMO University, Saint Petersburg, Russia
Tuition Fees: waived for SUT students
Duration of the Program: one semester
---
---